Customer: Ekaf Cellini
Country: Italy
Sector: Coffee
Solution: Cartoners + Case Packers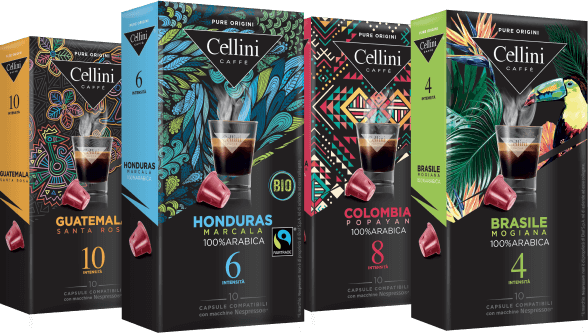 Expertise and reliability for coffee capsules packaging
To empower its presence on coffee capsules market, the company decided to pick Senzani as development partner. Senzani worked with Cellini management since the strategic development of the project, also playing the role of advisor, siding the Customer from production target analysis to marketing and sales choices, studying the most suitable carton and format.
The Customer's specific needs were the guidelines to the design of customized production lines for random and ordered capsules packaging.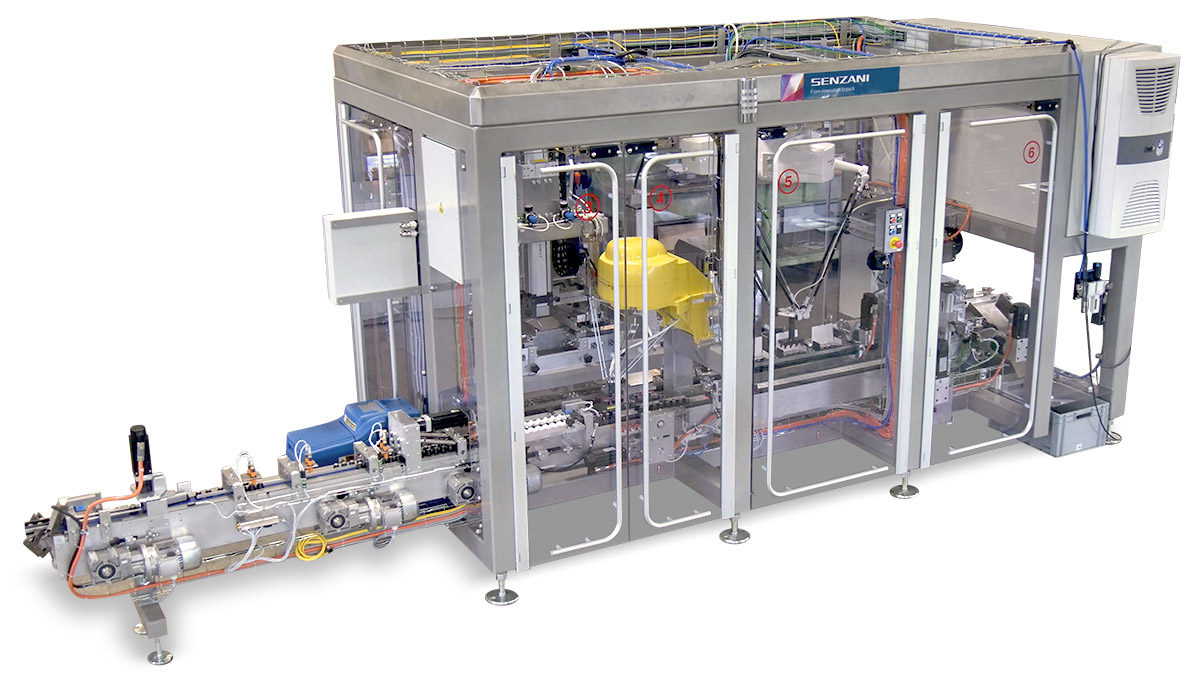 The partnership resulted in the design and production of two cartoning machines:
a first vertical cartoner, packing Dolcegusto compatible capsules at a speed of around 35 cartons per minute for the 16 capsules format (also treating the 10 capsules format)
a second cartoner to pack Nespresso compatible capsules at a speed of around 600 per minute (that is to say 60 cartons of 10 pcs each), in this case the products are manipulated by a robot to compose the carton configuration.
Senzani completed the line with a wrap-around case packer. The machine composes a stack of cartons according to the Customer's demand and wraps the grouping in a box, which can turn into a shelf-ready tray. This solution becomes an important tool in instore marketing strategy.