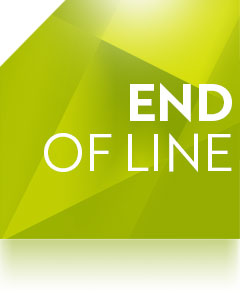 End-of-line solutions
To complete the production line, we have developed various customised end-of-line solutions, ensuring high efficiency and speed in total safety.
The robotic systems allow the complete automation of the line, including the logistic handling of the full pallet, the consumables provisioning and de-palletisation of the packaging materials to be re-used and to support the line sustainability, they are very often integrated with automatic guided vehicles as well.
A totally integrated system for American case packing of cartons and palletisation.
Full pallet dimensions
min. 800 x 1000 x 400 H mm.
max  1100 x 1280 x 2.000 H mm.
max speed
10 cases/min.
60 layers/hour
10 pallet/hour
To meet the different demands arising from various market sectors, Senzani offers a wide range of palletisers. These solutions can be either completely integrated in the secondary packaging equipment working at reduced speed (6 cases/min) or stand-alone palletising systems working at higher speed (infeed from more lines at 36 cases/min).
case size
min. 800 x 1000 x 400 H mm.
max  1100 x 1280 x 2.000 H mm.
speed
10 robot picks/min
up to 50 cases/min (layer preparation in multipick)