Horizontal case packers series CPSL is Senzani solution for American case (RCS case) side-load filling. The concept, sticking to simplicity as an essential feature, makes use of cutting-edge technologies to provide a machine selection offering both the highest speed and greatest reliability in the sector.
The perfect case squareness relies on electromechanical or brushless driven devices to ensure precision and positive case opening. The cases are then kept in shape in the transfer phases to the filling area thanks to the transport chains and catenaries specific design.
In the product build-up and case configuration preparation, the greatest care is devoted to the single units integrity, to prevent all possible damage to the product shape or graphics. When necessary, Senzani integrates product rotation or tilting systems to always meet the demand for flexibility and adaptability to all configuration types.
A dedicated station, fitted with a vertical movement (rising or descending), forms the product stacking, while a pushing device proceeds to the case filling. The device can be either mechanical or servo-assisted and is fitted with a pneumatic hopper to favour the product insertion in the case, avoiding stumbling blocks.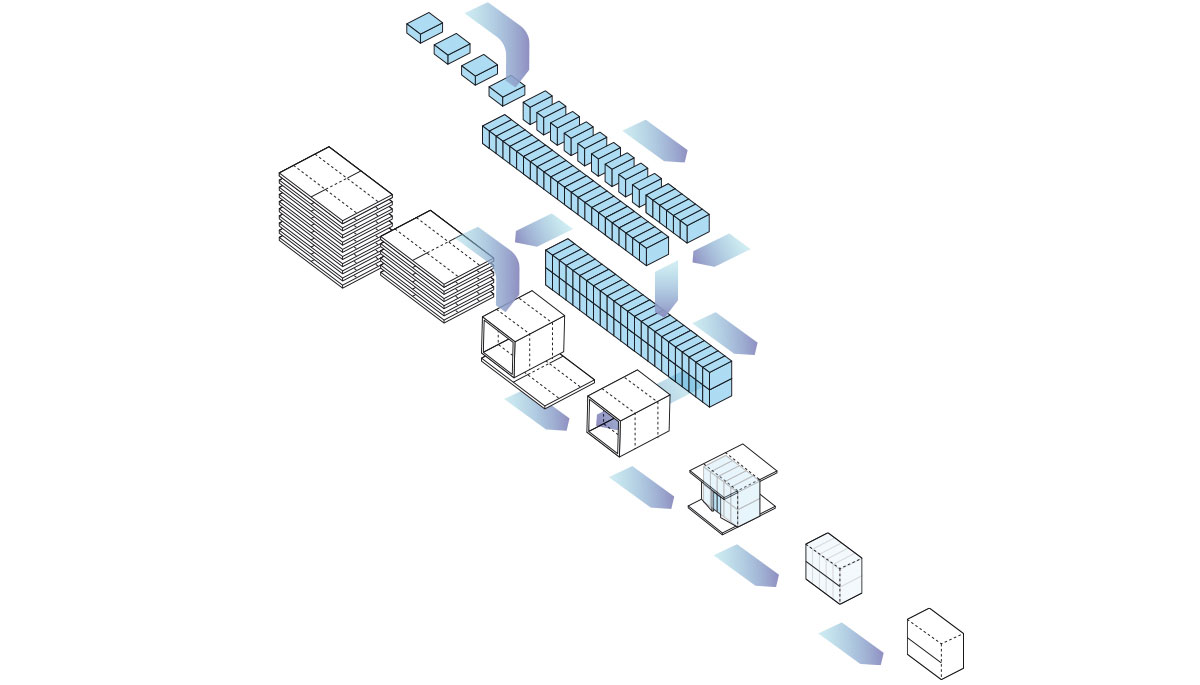 Format change operations are made quick and easy thanks to the tool-free technology and the use of modern techniques to simplify the adjustments. The programs selection goes through an extremely intuitive operator interface and a dedicated tutorial to guide the operator step by step is also available, in order to avoid errors.
High speed production, one of Senzani's specialties, is ensured thanks to multiple stations for product transfer, case set-up and sealing. All equipment movements are simultaneous and perfectly synchronised, with integrated management from operator panel.
The selection of components aims at ensuring great reliability all along the machine lifecycle.
The design phase focusses on the research for modern and innovative solutions also in terms of energy-efficiency, wear-resistance and top-quality components.
All machines are assembled and tested by specialised technicians before delivery, thus remarkably reducing the installation duration.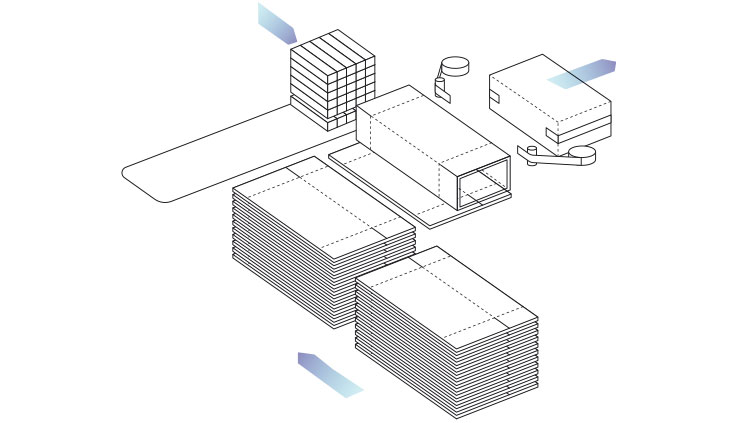 Case packers CPSL series
MODELS
| | | | |
| --- | --- | --- | --- |
| mod. | max speed cpm | case size min | case size max |
| CPSL6 | 6 | 350x210x240 | 550X300X600 |
| CPSL12 | 12 | 300x200x450 | 450x300x450 |
| CPSL20 | 20 | 300x200x450 | 450x300x450 |
| CPSL25 | 25 | 300x200x450 | 450x300x450 |
Main features:
Products to case pack: cartons, tubs, tetra bricks, bags and more
Production speed up to 25 cases/min
Compact footprint (product infeed module and case handling module), space-saving and user-friendly
Closing systems with self-adhesive tape or hot-melt glue available
Horizontal or vertical case magazine, ergonomic and suitable for a wide range of formats with different grammages
Completely electronic machines with brushless motors
Total flexibility according to different formats and configurations
Tool-free technology for format change adjustments
Solid design, certified components, low-maintenance
Specific engineering of all elements to ensure 100% product compliance
User-friendly and easy programming
Non-compliant products rejection system with automatic control
Great accessibility to all components
Bearings life-long lubrication, centralized lubrication system available on request
Low energy-demanding
All PLC platforms are available (Siemens, Allen Bradley, Schneider)