Senzani cartoners VCM series is the ideal solution for the Customers aiming at combining low/average production speed with cutting-edge technology.
VCM series perfectly meets the typical third-party production needs, that is to say versatility, flexibility, compactness, ease of use.
Format change operations are made quick and easy thanks to the tool-free technology and the use of modern techniques to simplify the adjustments. A dedicated tutorial to guide the operator step by step is also available, in order to avoid errors and speed up the operations.
The selection of components aims at ensuring great reliability and durability. It also allows the machine adaptation to new formats, which may vary in time to meet the constantly evolving needs set by regulations, marketing, production.
The cartons produced are both top quality and perfectly shaped. Senzani abides by strict manufacturing standard and precision is the guideline in all elements setup and tuning during the test phase and production start-up with the Customer.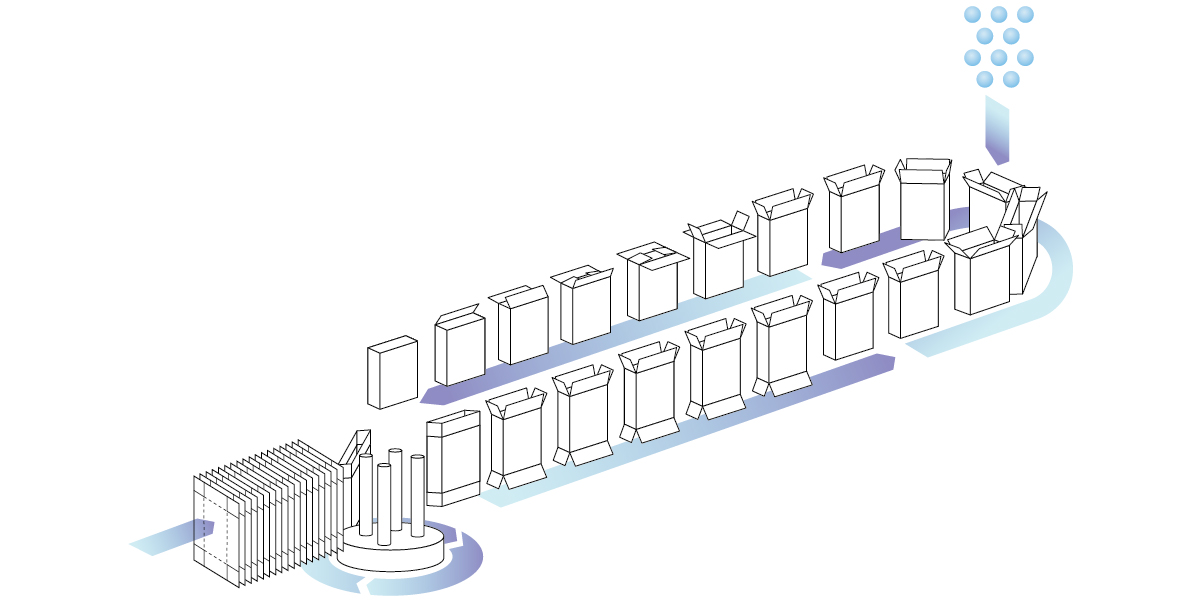 The lengthened versions allow the installation and integrated management of multiple product infeed systems, gadgets/items insertion devices, markers, barcode readers and much more.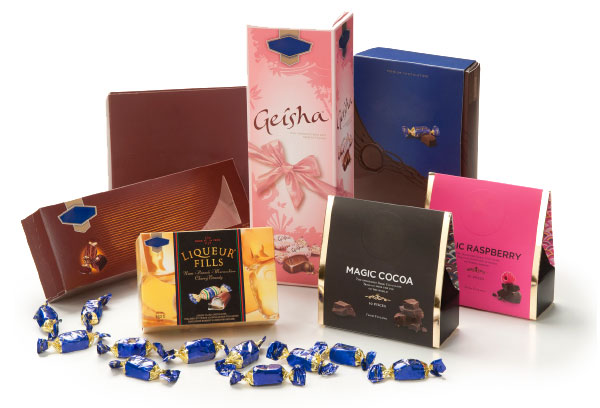 With an eye towards waste reduction, Senzani expertise offers smart functions for product and carton handling during the filling and closing phases, resulting in a positive impact on the investment return. In case of product missing in the infeed flow, the Senzani "no product/no carton" function prevents the relevant cartons from being picked, so to avoid carton rejection and glue use/waste. Furthermore, in case of machine stop-in-phase, the upper and lower flaps closing stations complete their operations, ensuring glue application and drying with no product and carton waste.
The design phase focusses on the research for modern and innovative solutions also in terms of energy-efficiency, wear-resistance and top-quality components.
All machines are assembled and tested by specialised technicians before delivery, thus remarkably reducing the installation duration.
Cartoners VCM series models
mod.
speed max cpm
carton
size min
carton
size max
nr. funnels
nr. carton holders
VCM3
75
60x30x140
290x105x370
3
15
VCM4
100
60x30x140
220x80x330
4
20
VCM5
125
60x30x140
180x80x330
5
25
VCM6
150
60x30x140
220x105x370
6
21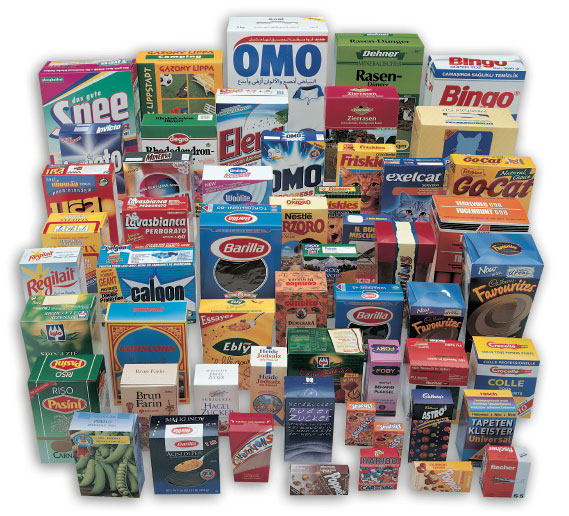 Main features :
Production speed up to 150 cpm – in continuous motion
Tool-free technology for adjustments
Carton holders and funnels with quick-release and tool-free technology
Monobloc carton holders in aluminium anticorodal 6082" UNI9006/4 for perfect cartons handling
Parts in contact with the product in stainless steel
Funnels with Bancollan cover for fragile products
Positive handling of the cartons in the picking and set-up phases and wide range of available carton formats
Product infeed system with volumetric dosing, scales, augers or counting equipment
Cartons magazine: ergonomic, fitted with low level alert, manual or motorized support surface adjustments, programmable on the operator panel according to the formats
Automatic cartons infeed speed according to line speed
Suitable to perform all flaps closing sequences, VCM ensures tightness of the carton to prevent product leakage
Colour touch screen display
User friendly and easy programming, reduced energy consumption
Non-compliant products rejection system with automatic control
Food grade, washable stainless steel and anti-corrosion treated versions available
Electrical vacuum pump: low-maintenance and low-energy demanding, ensuring high performances
All PLC platforms are available (Siemens, Allen Bradley, Schneider)