Senzani HCM series is the ideal solution for the horizontal filling of pre-glued cartons.
Senzani offers a wide range of machinery to meet the various demands arising from all product sectors and to handle cartons of any size.
Expert engineers working on the machinery and the use of innovative technology provide the ground for the production of our equipment.
As a result, Senzani cartoners reach the highest production speed, ensure great efficiency, reliability and product integrity.
The products infeed system relies on a chain with adjustable teeth so that the cartoner receives a homogeneous inflow and can keep up with high-speed upstream production. A picking turret, fitted with suction cups on its arms and connected to a vacuum pump, takes care of the cartons extraction and positioning in the carton holders, in index or continuous motion.  A system of pushers proceeds to the product insertion into the carton and the filling process results both delicate and precise even at a high speed, always preserving intactness and quality.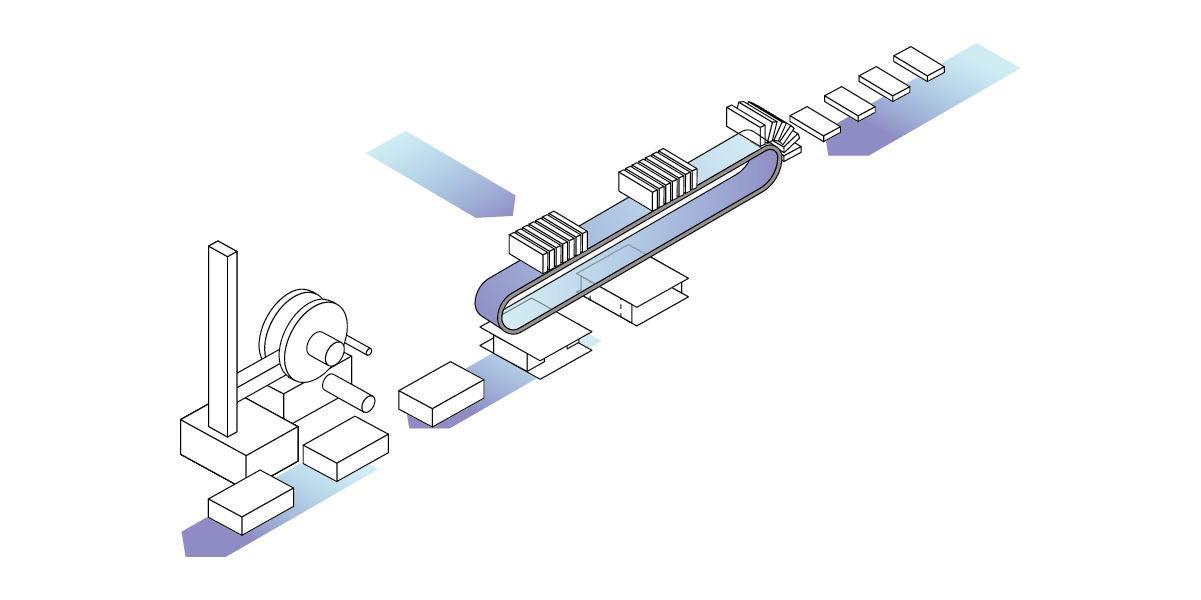 Format change operations are made quick and easy thanks to the tool-free technology and the use of modern techniques to simplify the adjustments. A dedicated tutorial to guide the operator step by step is also available, in order to avoid errors and speed up the operations.
The strict selection of components aims at ensuring great reliability and durability. It also allows the machine adaptation to new formats, which may vary in time to meet the constantly evolving needs set by regulations, marketing, production.
The design phase focusses on the research for modern and innovative solutions also in terms of energy-efficiency, wear-resistance and top-quality components.
All machines are assembled and tested by specialised technicians before delivery, thus remarkably reducing the installation duration.
Cartoners HCM series
MODELS
mod.
max production speed
carton size min.
carton size max
HCM15 ALTERNATA
15 cpm
180X80X300
150x110x50
HCM120
CONTINUA
120 cpm
180X80X330
200x120x60
Main features:
Production speed up to 120 cpm – in continuous motion
Tool-free technology for adjustment operations
Stainless steel parts in contact with the product
Positive handling of the carton in picking and set-up phases
Product infeed using a pocket conveyor belt
Production of an extremely wide range of formats
Cartons magazine: ergonomic, with cartons low level alert, cartons support surface adjustment by hand-wheel
Suitable to perform all flaps closing sequences
Guaranteed carton tightness to prevent product leakage
Colour touch screen display
User friendly and easy programming
Non-compliant products rejection system with automatic control
Food grade, washable stainless steel and anti-corrosion treated versions available
Bearings lifetime lubrication, centralized lubrication system available on request
Low power consumption, also thanks to the use of vacuum pump